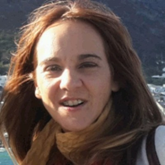 Invited Paper: Unlocking coaching and consulting diagnostic perspectives in Covid times
Covid-19 has accelerated us into a new organisational reality that creates opportunity for rethinking organisational coaching and consultation. Coaching and Consulting Psychologists that work within the context of organisations need to have skills that allow intervention at the individual, group and organisational system wide levels rooted in multiple psychological perspectives and approaches. Consulting and Coaching Psychologists work as scientist-practitioners planning and designing evidence based interventions to improve the organisation's functioning as an effective system to create a sustainable future.
This session utilises a Case study approach featuring the biggest private employer in South Africa (Sibanye Stillwater) to create a holistic diagnostic framework for Coaching intervention(s). The research design was qualitative within a phenomenological frame. Thematic analysis and narrative coding resulted in storytelling as per the theoretical model domains of evident enablers, energy compromisers and resultant manifested dynamics that informed the intervention model.
The qualitative diagnostic frame resulted in high levels of client engagement, buy in and expressed relevancy during Covid times.
---
Dr Anna-Rosa le Roux is a registered Industrial/Organisational Psychologist (HPCSA) and holds post graduate degrees in Psychology and Leadership, Performance and Change (DPhil). She is a founding member of Worklife Digital, delivering online psychology journeys. Her areas of focus are within the OD domain focusing on strategy facilitation, leadership development, organisational design, building high performance teams and creating integrated wellness solutions. She has delivered Consulting Psychology assignments in Africa and the Middle East for corporate, government and not for profit organisations. She served on the Executive of organisations such as the Society for Industrial and Organisational Psychology of South Africa (SIOPSA), The Association of Change Management Professionals Africa (ACMP). She is an honorary Vice President of the International Society for Coaching Psychology (ISCP) and has represented South Africa in London, Sydney, Paris, San Diego, Rome and Barcelona. Anna-Rosa worked as the Head of Organisational Effectiveness for Woolworths Financial Services and previously as Head of Talent Management for Gold Fields in the Africa region.
Email: anna-rosa@worklife.digital