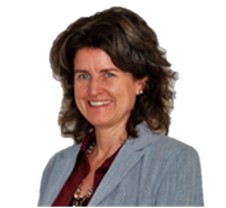 Joint keynote speakers are:
---
Coaching Psychology: Exploring the Thresholds
Coaching Psychology has grown exponentially into a distinct professional field with global reach and diverse applications. To continue this relevance, impact and value as a profession, a growth trajectory that transcends various important thresholds is required.
Systems thinking and complexity science has deepened and enriched the practice of Coaching Psychology and links it to transformational work. These sciences provide a powerful framework to understand underlying patterns and leverage points. Since business structures have changed, with more diverse and remote teams, stakeholder complexities, and immediate high-stake business outcomes, Coaching Psychology is well placed to contribute.
How is Coaching Psychology adapting then to meet the needs of business, whilst also working alongside in developing business? At these thresholds, insights may emerge, not from science but from practice.
This paper explores results of a survey conducted by SIOPSA's IGCCP, in seeking to understand the growth and development challenges – or thresholds – of Coaching Psychology in practice.
Some expected themes and discussion points include,
· The business of Coaching Psychology – relationships and affiliations
· The context fit – delivering client value and experience
· The bigger picture – people, planet, profit
· The growth trajectory – deep, robust and being inclusive
· The existential stressors – anxieties and psychodynamic defences that manifest at these thresholds
This paper will be pertinent for the profession and for practitioners who wish to explore our individual and collective relevance, impact and value on business, as well as across broader systems.
---
Gail Wrogemann's areas of specialisation include Systems thinking, systems and organisational development, Executive and team coaching, Systems coaching, Supervision and development of consulting and coaching teams.
Gail is an Industrial and Organisational Psychologist, Qualified Coach and Supervisor, completed her Masters in Systems Psychodynamic work, the Organizational Relationship Systems Coaching certification, various systems thinking and constellations related certifications, and is currently completing her PhD in Leadership and Teaming in Complexity. She has experience of 20+ years across many industries – including public sector and education and community.
With her strong business focus she works well with longer-term systems change and long-term organisational development projects.
Key successes have been in systems transformation and development of models and processes that guide these projects, development and use of impact assessment methodologies, supervision processes and development of a systems thinking accreditation.
She serves as a Masters supervisor, examiner and part-time lecturer, has published and presented locally and internationally. She is chair of the IGCCP (Interest group for coaching and consulting psychology) for SIOPSA, and SCASA (Systems Constellations of Southern Africa).
---