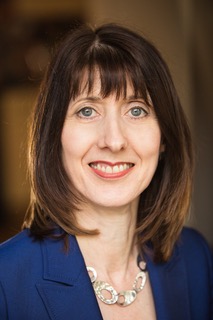 Dr Alanna Henderson PhD
If coaching online is the 'new normal', is now the time to examine its broader, deeper and longer implications for your coaching psychology practice
Dr Alanna Henderson PhD

With the rapidly changing nature of work and the changing topics brought to coaching in an uncertain and changing global landscape, coaching delivery has seemingly shifted to coaching online as the 'new normal'. Recent research studies emphasise the need for professional coaching bodies, coaching trainers and supervisors to support coaches in managing this transition.
This paper contends that individual coaching psychologist and coaches too need to be aware of the impact of these changes and to proactively adapt their practice accordingly.
Areas discussed include potential skills gaps in having transitioned to online/hybrid coaching in a changing context, coachee-influenced power balance shifts, boundary and ethical responsibilities for coachee safety, coach self-care, and coaching best practice.
The question of the potential of digital and AI coaching in relation to the coaching relationship will also be briefly addressed.
References
Garratt, M., Whiley, L. A., & McDowall, A. (2022). Reflections on video-mediated coaching and a research agenda for Coaching Psychology. The Coaching Psychologist, 18(1), 47-53.
Meyer, H. (2023). What is best practice in Online Coaching? International Journal of Evidence-based Coaching and Mentoring, Iss 17, pp. 77-90.
DOI: 10.24384/srgt-nk21
Passmore, J., Lui, Q., Tee, D. & Tewald, S. (2023). The impact of COVID-19 on coaching practice: results from a global coach survey: Coaching: An International Journal of Theory, Research and Practice
DOI: 10.1080/17521882.2022.2161923
---
Dr Alanna Henderson PhD CPsychol MISCPaccred is a practising coaching psychologist. With a PhD and several book chapters and peer-reviewed articles on the coaching relationship and related topics, she is a Consulting Editor of The Coaching Psychologist, and was previously Co-Editor of Coaching: An International Journal of Theory, Research and Practice. Alanna is also an Associate Lecturer on the MSc in Career Coaching at Birkbeck University, London.
---