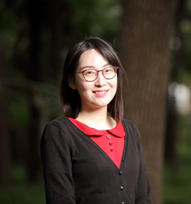 Joint Keynote: The future of Coaching Psychology Research: A meta-analysis
Dr Yi-Ling Lai PhD & Dr Qing Wang PhD
Abstract
This keynote session aims to offer the contemporary Coaching Psychology research evidence and trends based on a latest meta-analysis. This meta-analysis examined the effectiveness of psychologically informed coaching approaches (e.g., cognitive behavioural based frameworks) in the workplace regarding a range of outcomes, including learning, performance, and psychological well-being. Building on previous meta-analyses and reviews of coaching, this synthesis offers a new insight into the active ingredients to facilitate desired coaching results through a psychological lens. The present analysis drawn on a bottom-up systematic literature search (k= 20, n = 957) distinguished that frameworks grounded in psychotherapy and positive psychology have played the dominated role in contemporary coaching literature and yielded effective work-related outcomes, particularly on goal attainment (g = 1.29) and self-efficacy (g = .59). Besides, these identified coaching frameworks generated a greater impact on objective work performance rated by others than coachees' self-reported work performance. We discovered that a cognitive-oriented coaching process stimulated individuals' internal self-regulation and awareness to promote work satisfaction and facilitated the ultimate changes. Yet there was no significant difference between popular and commonly used coaching approaches. Instead, an integrative coaching approach that combines different psychological frameworks facilitated better outcomes (g = .71), including coachees' psychological well-being. Therefore, the combination of problem focused cognitive coping, positive individual traits, and contextual factors in the coaching process drew a comprehensive pathway to understand the full range of coachees' work values, motivators, and organisational resources to facilitate learning and changes.
---
Dr Yi-Ling Lai PhD, CPsychol is currently a Lecturer in the Department of Organizational Psychology at Birkbeck College, University of London and is on the International Advisory Board of the ISCP International Centre for Coaching Psychology Research. Yi-Ling has had several years academic and consultancy experiences prior to joining Birkbeck. Yi-Ling is also taking active roles in several sub-committees of BPS, such as the Editor of BPS International Coaching Psychology Review (ICPR). Yi-Ling's research focuses on psychological evidence in the coaching process as well as social contextual factors in effective coaching alliance. Meanwhile, Yi-Ling has expanded her coaching research into professional coaches' learning and development, such as coaching supervision and sense-making of coaching identity. Yi-Ling currently supervises several PhD students, topics include team coaching, psychological assessment and executive coaching as well as the application of coaching intervention to facilitate cancer patients' illness identity sponsored by The Fountain Centre NHS Royal Surrey Hospital (2019-2022).
---
Dr Qing Wang is a chartered psychologist and accredited coaching psychologist. She is Associate Professor in Educational and Coaching Psychology at the School of Psychology and Cognitive Science, East China Normal University, and a Visiting Professor at Neag School of Education, University of Connecticut. She has more than 12 years' experience in coaching psychology in the field of education. With a genuine interest in coaching psychology for learning, she explores, designs, delivers, and evaluates coaching models and approaches with teachers and students in secondary schools, medical schools, vocational schools, universities and in parents' education. She uses ideas from CBT, mindfulness, narratives, motivational interviewing, solution-focused and positive psychology approaches to provide a comprehensive service that encompasses professional and personal issues.
---
Co- authors of this paper:
Dr Xiaobo Xu, School of Psychology and Cognitive Science, East China Normal University
Professor Almuth McDowall, Department of Organizational Psychology, Birkbeck College, University of London.
---