---
Prof Almuth McDowall (UK)
Almuth is Professor of Organizational Psychology at Birkbeck. Her research interests include worklife balance, diversity and occupational health, coaching and professional competence. She co-directs the Centre for Neurodiversity Research at Work with Dr Nancy Doyle. She is Fellow of the International Society for Coaching Psychology, Academic Fellow of the CIPD and has Chartered Status with the British Psychological Society.
---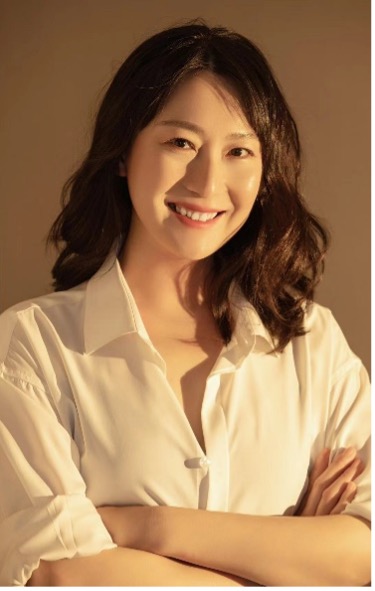 Dr Qing Wang (China)
Dr. Qing Wang is an educational psychologist, chartered psychologist, accredited coaching psychologist and a passionate lifelong learner. She completed PhD from University of Bristol and currently works as Associate Professor in Educational and Coaching Psychology at the School of Psychology and Cognitive Science, East China Normal University (ECNU). She established Educational Coaching Research Group (ECRG) at ECNU focusing on coaching psychology research and practice in the field of education. With a genuine interest in coaching psychology for learning, she explores, designs, delivers and evaluates coaching models and approaches with teachers and students in secondary schools, medical schools, vocational schools, universities and in parents' education. She uses ideas from CBT, solution-focused, positive psychology, mindfulness, motivational interviewing and narratives to provide a comprehensive service that encompasses professional and personal issues.
---
Dr Christian Ehrlich (UK)
Dr Christian Ehrlich is a Reader in Organisational Behaviour at Oxford Brookes Business School. His major research and consultancy areas are around motivation, goal setting and happiness. Before joining Oxford Brookes Business School in 2009, Christian worked as Senior Lecturer in Business Psychology at the London Metropolitan Business School. Prior to that he was based at the University of Kaiserslautern in Germany where he worked as a research assistant. He completed his PhD on the topic of work motivation in 2003. Christian is the author of the recently published textbook "Happiness through Goal Setting" – a practical guide to reflect and change the reasons why you pursue your most important goals in life.
---
Dr Pat Williams (USA)
As a coach for 4 decades Pat is a founding member of the ICF, and is an inaugural member of its Circle of Distinction, a Master Certified Coach, a Board-Certified Coach, and member of Forbes Coaching Council. As an educator, he was a founding member of Harvard University's Institute of Coaching, has taught graduate students at several notable institutions and served as curriculum consultant for the Coaching Certificate program at Fielding International University, and was named Educator of the Year by the New England Educational Institute (2008). Dr. Williams is also Past President of ACTO (Association of Coach Training Organizations), ICF board member and Honorary VP of the International Society for Coaching Psychology. Dr. Pat currently provides coaching to Navy Seals, Prisoners and formerly incarcerated and teaches and mentors at several coach training entities.
---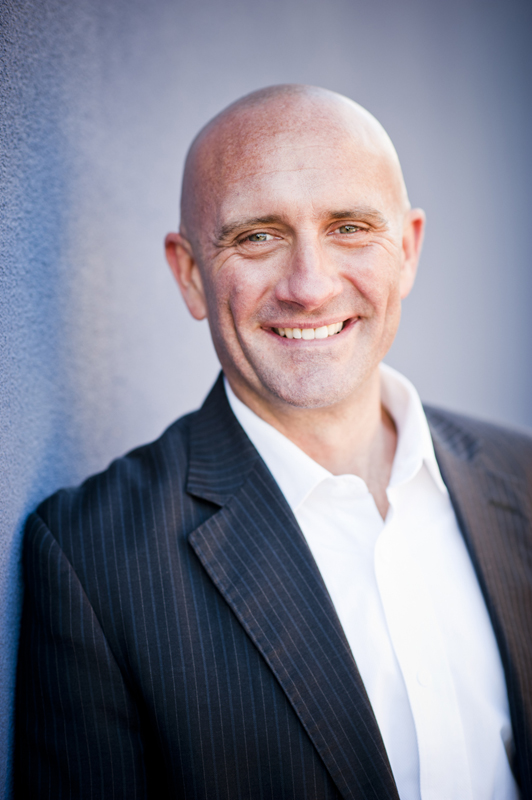 Dr Travis J. Kemp (AUS)
Travis is recognised by both industry and professional peers and clients internationally as being amongst Australia's leading practitioners and thought leaders in the fields of executive coaching, strategic leadership, peak performance, and organisational psychology. In a career spanning more than 35 years he has worked extensively with board, executive and c-suite leaders, their teams and their organisations across NYSE and ASX listed companies, BRW Top 100 private companies, SME's, technology start-up, federal, state and local government and not-for-profit sectors and across all industries and professions including defence, technology, science, medicine, biotechnology, health, law, accounting, consulting, mining, engineering, construction, professional services, FMCG, pharmaceutical, telecommunications, financial services, agriculture and banking.
In 2005, in collaboration with his Sydney University colleagues Drs. Anthony Grant and Michael Cavanagh, Travis co-edited the world's first evidence based coaching psychology text, Evidence Based Coaching Volume 1: Theory, Practice & Research from the Behavioural Sciences and is the co-author (with Drs. Annie McKee and Gordon Spence) of Management: A focus on leaders, an innovative post-graduate Leadership text in use in multiple post-graduate business programs in Australia.
---
Dr Mike Murphy (Eire)
Dr Mike Murphy is a lecturer in Applied Psychology in University College Cork, Ireland. He has recently joined the team on the MA in Applied Psychology (Positive & Coaching Psychology). he holds qualifications in Applied Psychology, Medical Science, and more recently in Coaching Psychology. His research interests include psychological wellbeing, attitudes & prejudice, and human sexuality.
---
Dr. Martin James Turner (UK)
Dr. Martin J. Turner is a Reader in Psychology at Manchester Metropolitan University. He is a British Psychological Society (BPS) Chartered and Health Care Professions Council (HCPC) Registered Sport and Exercise Psychologist. Martin has published his research widely, in over 70 peer reviewed papers, and various book chapters, and books. He is most known for his work applying rational emotive behaviour theory (REBT) within achievement settings, and the effects of stress and adversity on human wellbeing and performance. In his work he also examines the psychophysiology of the human stress response, and its relationship to human functioning under pressure. Most of his research concerns sport, but he also investigates other performance contexts like business, military, and public services. He has received three awards for his research (2018, 2019, and 2020), including an Outstanding Achievement Award from the U.K. Association for REBT. As a practitioner, he has worked within professional football and cricket, as well as within a vast range of sports both at a team and individual level. He also works with non-sporting organisations applying performance psychology to enhance wellbeing and performance. Most notably, Martin worked as England Futsal Psychologist from 2013 to 2020, and is now lead Psychologist with Scarlets Rugby. Some of the work he did with the team came from his book "Tipping The Balance: The Mental Skills Handbook For Athletes".
---
Prof Ilona Boniwell (France)
Professor Ilona Boniwell is one of the European leaders in positive psychology, having founded and headed the first Master's Degree in Applied Positive Psychology (MAPP) in Europe at the University of East London. Nowadays, she is a full professor of positive psychology and coaching psychology at the UEL, programme director of the PhD in Positive Psychology and Coaching, co-programme leader of the MSc in Applied Positive Psychology and Coaching Psychology (MAPP CP), teaches Positive Management at l'Ecole Centrale Paris and HEC, and consults around the world as a director of Positran. Her main teaching expertise lies in the areas of positive psychology and positive psychology applications, with research interests around: resilience, subjective time use, time perspective, eudaimonic well-being, tangible tools and applications of positive psychology to business, executive coaching and education.
Ilona founded and was the first Chair of the European Network of Positive Psychology (ENPP), and was subsequently the member of its Steering Committee for many years. She organised the first European Congress of Positive Psychology in June 2002 (Winchester), starting a successful tradition of bi-annual events. She was the first Vice-Chair of the International Positive Psychology Association (IPPA) and has been continuingly the member of its Board of Directors since 2007. She is now the Vice-President for the Francophone Association of Positive Psychology, serves on the Board of Directors of the International Positive Education Network (IPEN) and is a co-editor of the Applied Positive Psychology Journal. She had authored, co-authored and co-edited twelve books within the discipline of positive psychology, including Positive Psychology in a Nutshell (2006, PWBC; 2016, McGraw-Hill), Positive Psychology: Theory, Research and Applications (2011, 2019, Open University Press) and Positive Psychology Coaching in the Workplace (2021).

---
Dr Lucy Ryan (UK)
As an executive coach, consultant and trainer for the last 20 years, Lucy is passionate about developing leaders so that their confidence, impact and natural talents grow and flourish throughout their leadership journey. This means she is fascinated with helping teams and individuals find their voice; develop their presence; have impact in the Boardroom and lead and motivate their teams with passion and insight. Three vital chapters in Lucy's life inform her approach: firstly on the stage, then Sales Director in London and Sydney and latterly as a business and positive psychologist. In her own coaching career, Lucy has worked with over 12,000 individuals and teams across Europe at crucial transition points in their leadership journey and today she is considered to be one of the UK's foremost personal impact and confidence coaches for senior business people. In the last decade she has worked with leaders from diverse organisations across Europe including Bauer Media; Arval; Channel 4; Sony; the ICO; UNICEF; Siemens and Ingeus. With a unique 'bank' of coaching models and methods, Lucy also trains coaches and psychologists across Europe in strengths based approaches, resilience and positive psychology. Lucy holds an MSc in Applied Positive Psychology and has spent 10 years developing the academic work into practical business applications. She is co-author of the UK's first resilience and wellbeing curriculum (with Professor Ilona Boniwell), which they turned into a book in 2013. Lucy is a Senior Lecturer at the University of East London, and a popular keynote speaker across Europe. Lucy achieved a lifelong goal of a PhD from University of Liverpool in 2019. Her area of academic interest lies in midlife and the experience and retention of senior female executives. Lucy is an accredited Master Practitioner coach through the EMCC and endorsed to lead a range of psychometrics including Emotional Intelligence (MSCEIT and EIP), NLP, Leadership Practices Inventory, Transactional Analysis and Strengths Deployment Inventory. She is highly experienced in the assessment and development of individuals and organisations. Her leadership book, 'Lunchtime Learning for Leaders', was published through Kogan Page in 2021.
---