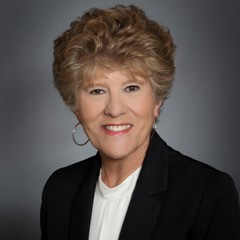 Keynote: Adversity, Challenge and Flourishing: The Role of I/O in Coaching Psychology
Dr Vicki Vandaveer
Recent research on the foundational competencies for executive/leader coaching by psychologists showed that a graduate from any doctoral psychology program needs additional training to be an effective coaching psychologist. For example, I/O's need to understand and master the skills related to working one on one with individuals (from counseling, clinical psychology); counseling and clinical psychologists need to know much more about the context of organizations in which the client needs to be effective (i.e., social psychology of organizations, leadership and motivation theories, organizational power dynamics, and solid understanding of psychometrics if they use standardized assessments in their leader development coaching). (Vandaveer et al., 2016).
This keynote features the importance and utility of I/O psychology in individual leader coaching and presents two case examples of leader coaching that morphed into an I/O advisory consultations that resulted in ratings of the coaching engagement as "highly successful" by both the coachee and their manager.
---
Dr Vicki Vandaveer is an Industrial & Organizational Psychologist by academic training, Vandaveer is a consulting and coaching psychologist who helps leaders improve business results through effective Leadership. Her experience includes 30+ years in national and international consulting in 22 countries. Clients are primarily large global companies in energy and consumer products, and academic medical centers, professional services firms and large nonprofits. Primary areas of expertise are individual, team and organizational adaptive change.
Email: vicki@vandaveer-group.com