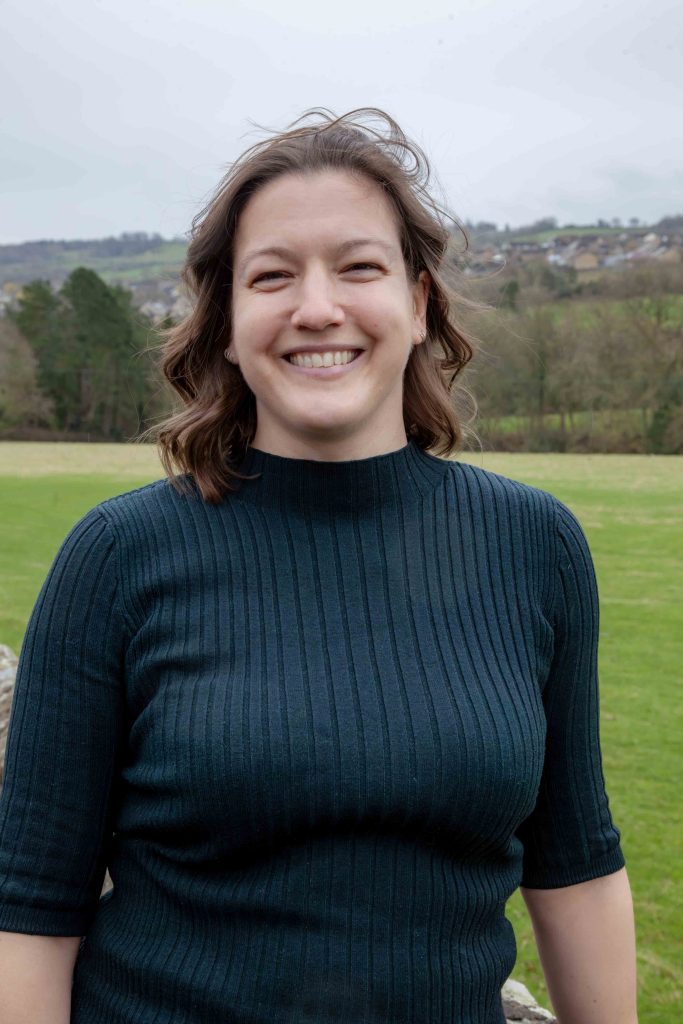 Masterclass, 3rd October, 2023, 16.00 to 19.00 BST
Health Coaching for Chronic Conditions using ACT
Dr Rachael Skews CPsychol PhD
Treatment for chronic conditions is often more effective when individuals are given helpful psychological tools as well as medical information and treatments for their condition. This masterclass will explore how health coaching can be used in the treatment and management of chronic conditions (such as chronic pain). The masterclass will focus on psychologically informed coaching approaches including motivational interviewing and acceptance and commitment coaching. The session will cover useful knowledge for those new to health coaching, and have opportunities for short skills practise with commonly used health coaching tools that are useful when coaching individuals with chronic health conditions. Commonly experienced issues will also be explored, for example as creating accountability effectively in partnership with coachee's who have chronic health conditions.
Dr Rachael Skews is a chartered coaching psychologist, behavioural scientist, trainer, speaker, author, supervisor and advisor. She is an internationally recognised subject matter expert in acceptance and commitment coaching.
Rachael is an Associate Fellow of the British Psychological Society (BPS) and a member of the BPS Divisions of Occupational Psychology and Coaching Psychology. She is a Director of the International Society for Coaching Psychology, a Fellow of the Centre for Evidence Based Management, and an Associate Fellow of the Higher Education Academy.
Training & Supervision
Rachael is the founder of Cognus Consulting, which provides training in acceptance and commitment theory (ACT) in the workplace and in coaching. She is a registered supervisor with the BPS, specialising in acceptance and commitment coaching. Rachael has trained many coaches globally in how to apply acceptance and commitment coaching in their coaching practice. She led the Health Coaching team at Headspace Health, training and supervising a team of coaches providing acceptance and commitment coaching to individuals with chronic health conditions. Rachael is an advocate of evidence-based practice in management and occupational psychology. She is keen to help practitioners develop the skills required for evidence-based practice.
Industry Experience
In her commercial career, Rachael has designed both traditional and technology-delivered psychological interventions. She has most recently developed technology-delivered coaching interventions for Headspace. She was part of a team developing a blended delivery of mindfulness and acceptance and commitment coaching for chronic health conditions using both technology and human delivered care.
She has extensive experience consulting with clients from industries across the private, public, and charity sectors. Her consultancy experience encompasses: Leadership and talent development; workplace assessment; coaching; career management and transition; wellbeing in the workplace; stress management; and post-trauma in the workplace.
Academic Experience
Rachael was the Programme Director for the MSc in Occupational Psychology and PGCert in Coaching programmes at the Institute of Management Studies (IMS) at Goldsmiths, University of London. She was also the convenor for postgraduate research at the IMS. Rachael taught in a range of areas for academia: Coaching psychology; psychological flexibility in the workplace; professional and applied research skills; evidence-based practice in occupational psychology and consultancy; and workplace assessment and selection.
Research Experience
Rachael's research focuses on performance, development and health-related coaching. She has investigated the effectiveness of coaching interventions using acceptance and commitment coaching (theoretically informed by contextual behavioural science). This included testing the processes (or mechanisms of change) through which coaching works. She has conducted research investigating the role of psychological flexibility in behaviour change, and also contrasted different processes of change to highlight the most likely pathways that coaching interventions work through.
In addition to her core research interests, she is interested in how evidence produced by academics and practitioners can help organisations and individuals to perform better while enhancing their wellbeing, so performance improvements are sustainable.
Qualifications
Rachael has a BA (Hons) in Philosophy, a BSc (Hons) in Psychology, an MSc (Distinction) in Occupational Psychology, and a PhD in Psychology (Management). Her PhD thesis is available here.
Rachael holds the following professional qualifications: Certificate in Coaching; Primary Certificate in Coaching Supervision; PGCert in the Management of Learning and Teaching in Higher Education; and the Occupational Test User qualifications through the BPS. She is a registered test user with the BPS Register of Qualifications in Test Use.
Publications
Skews, R. A. (2022, October). Technology Enabled Coaching: Using Technology to Deliver Coaching. Paper presented at the 12th International Congress of Coaching Psychology.
Skews, R. A. (2022, June). Development of a Mindfulness and ACT-Based App for Chronic Health. Paper presented at the Association for Contextual Behaviour Science World Conference.
Skews, R., & Palmer, S. (2021). Coaching psychology approaches and models: Solution-focused, behavioural, and cognitive behavioural. In O'Riordan & Palmer (Eds.) Introduction to Coaching Psychology (pp. 37-51). Routledge.
Skews, R.A., West, A., & Archer, R. (2021). Acceptance and commitment coaching in the workplace. In Positive Psychology Coaching in the Workplace (pp. 497-514). Springer, Cham.
Skews, R. A. (2020). How to design and conduct quantitative coaching intervention research. The Coaching Psychologist, 16(1), 41–52.
Skews, R. A., Palmer, S., & Green, S. (2019). Coaching to enhance resilience and wellbeing. In Green & Palmer (Eds.) Positive Psychology Coaching in Practice (pp. 141-158). Oxon: Routledge.
Skews, R. A. & Palmer, S. (2016). Acceptance and commitment coaching: Making the case for an ACT-based approach to coaching. Coaching Psychology International, 9, 24-28.
---
Congress Co-sponsors and supporters
The Congress co-sponsors and supporters include the International Society for Coaching Psychology, Society for Industrial & Organisational Psychology of South Africa (SIOPSA), SIOPSA Interest Group in Coaching & Consulting Psychology, British Psychological Society Division of Coaching Psychology, Hungarian Association for Coaching Psychology, Society for Coaching Psychology Italy (SCP Italy), Col·legi Oficial de Psicologia de Catalunya Coaching Psychology Section, Society of Consulting Psychology (Division 13 of APA), and the Singapore Psychological Society Coaching Psychology Special Interest Group (SPS). Their members can use the booking code: ISCPGUEST2023 to attend congress Day 5 (6th October) for free. They can also attend the masterclasses and obtain 50% discount by using the booking code: ISCP2023
---
Booking
Fees: Non-members: £20
ISCP and co-sponsoring Members (see list above) can obtain a 50% discount by quoting the booking code: ISCP2023
---
Hashtag
Social media congress hashtag: #ISFCP2023
---